Sonndance
x
Tycoon
,  foaled May 28th, 2007. "Scooter" is a large, correct colt with excellent movement. I anticipate he will mature over 16.2-3hh, and he is already showing the athleticism which will take him in any direction. A gorgeous, bright bay colt who stood 11hh at birth. Out of a proven dam, with strong dressage and eventing bloodlines, and by the young, impressive approved stallion, Tycoon, he should excel in any discipline. Scooter has a very calm demeanor, and a noble outlook, coupled with a natural athleticism. He is playful with his pasturemates, but not agressive or obnoxious. He is still "intact" as a coming yearling and is not at all "studdy". He will be gelded prior to May 15th. He is already ATA registered, and is eligible for Official Stud Book inspection and branding if intact.
I have many more photos and video available for interested parties. Please call for more information.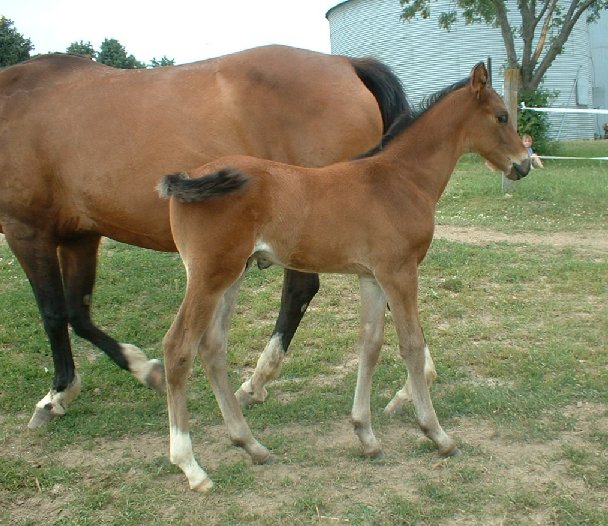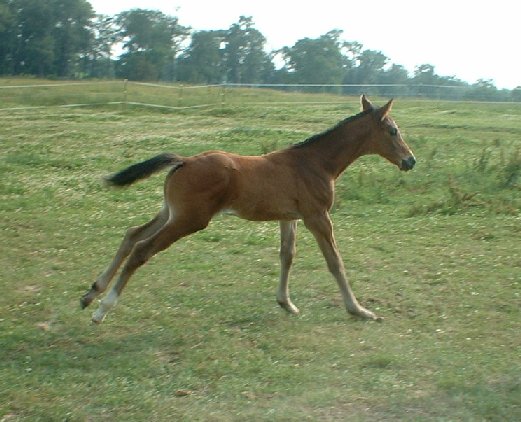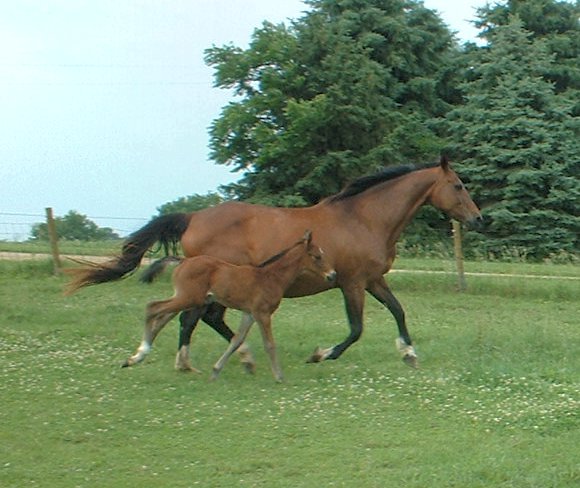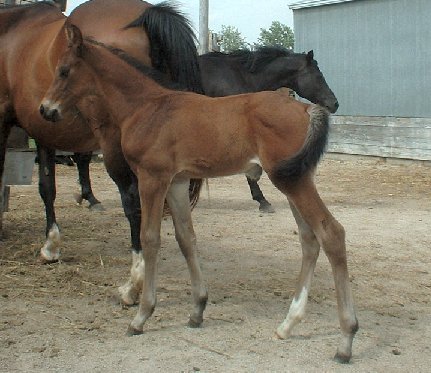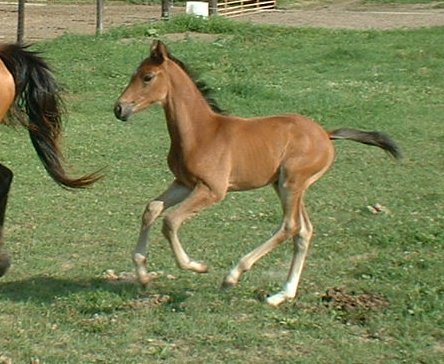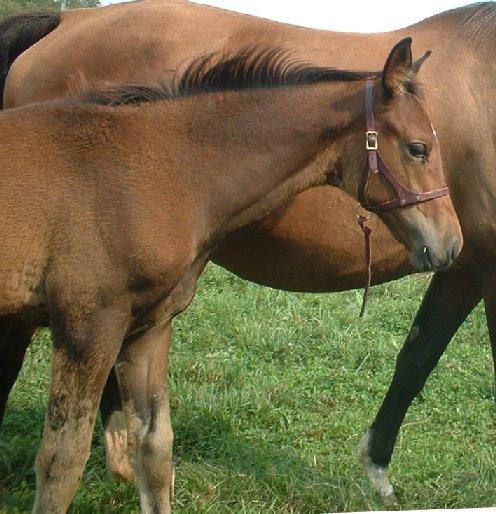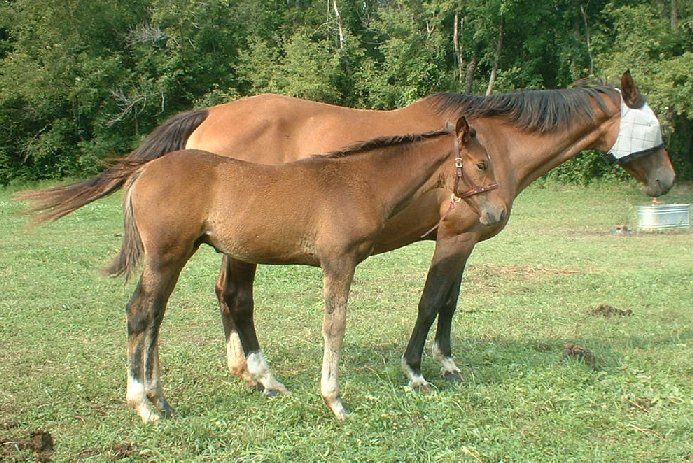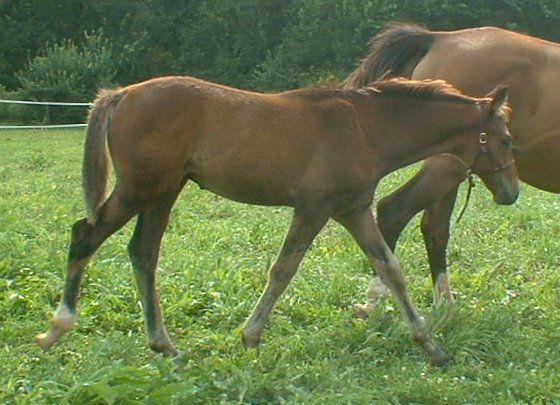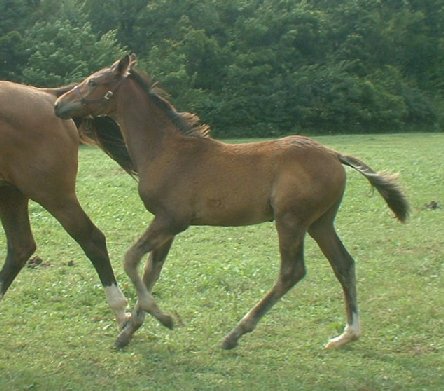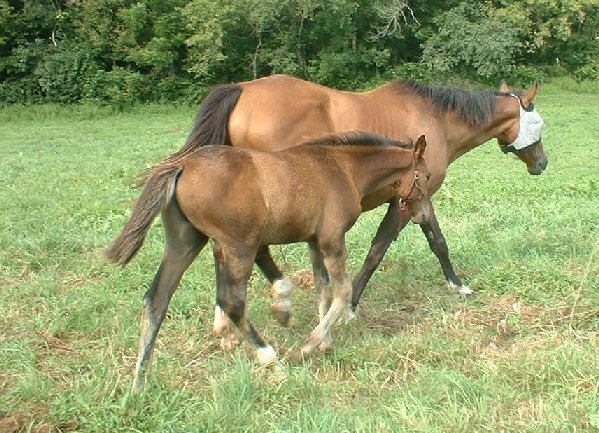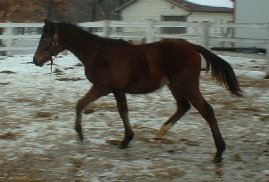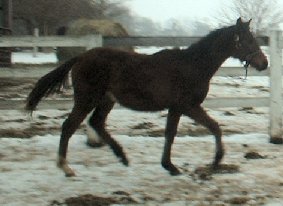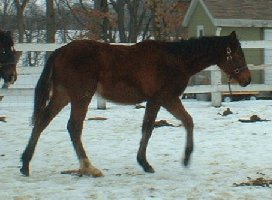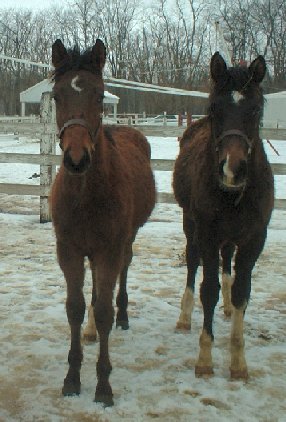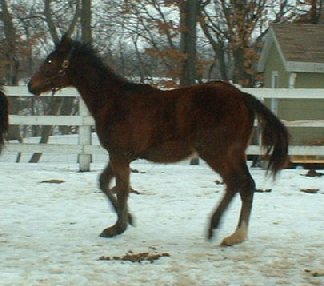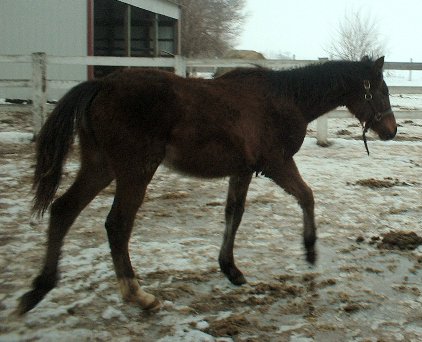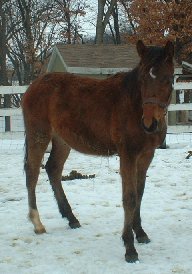 Pics below taken 2-25-08. Scooter is 9 months old. He stands approximately 14.2hh at the hip, and he's going through a "gangly yakling" phase. You can see from the photos above that at the "traditional" 3 days, 3 weeks, and 3 months stages that he is a balanced and harmonious colt.

Please excuse the mud and muck!! It's actually worse in person!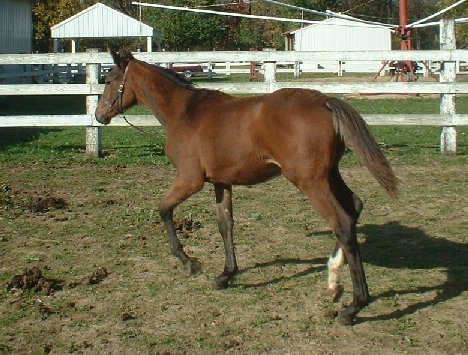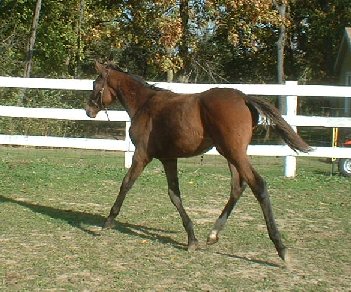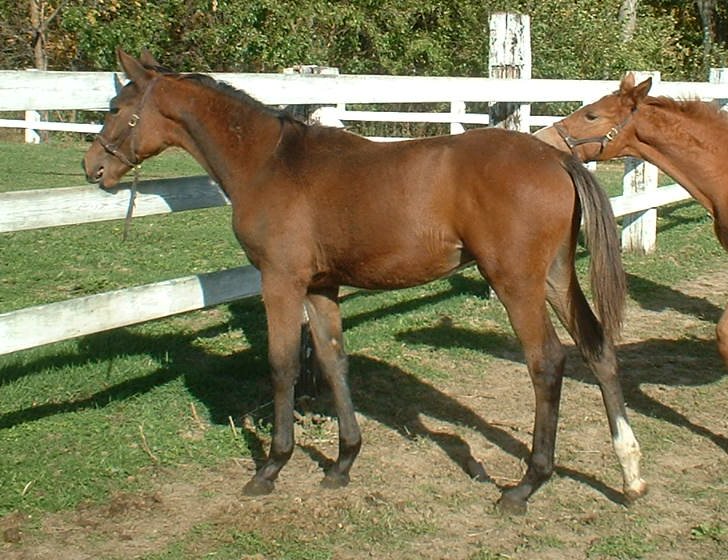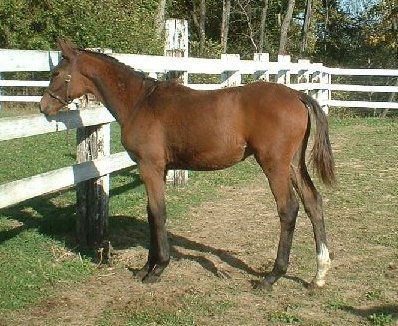 Video above at 3months old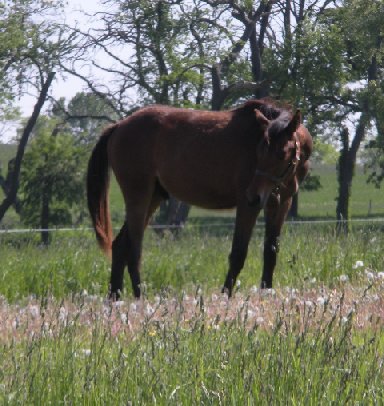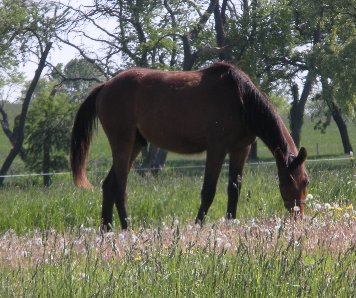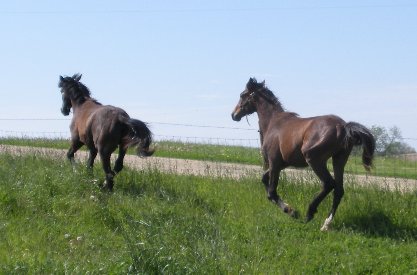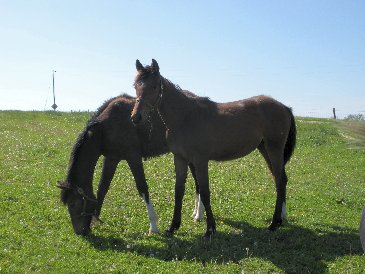 Scooter below: 1 Year Old!!!